How to Create a Killer Veterinary Website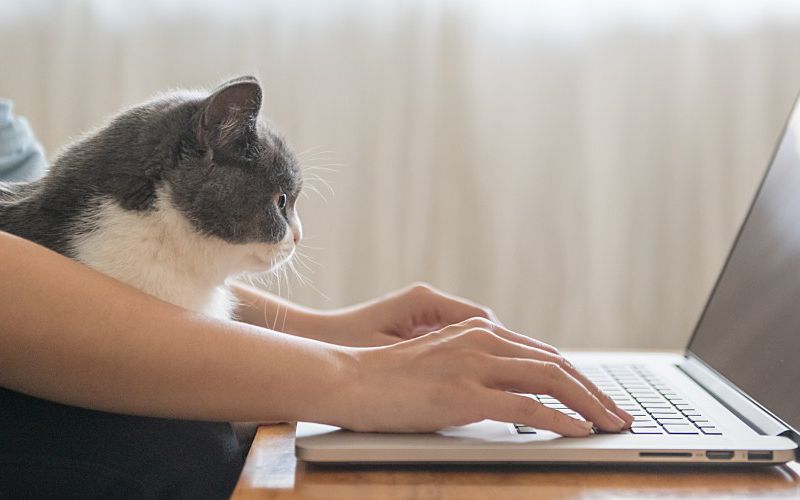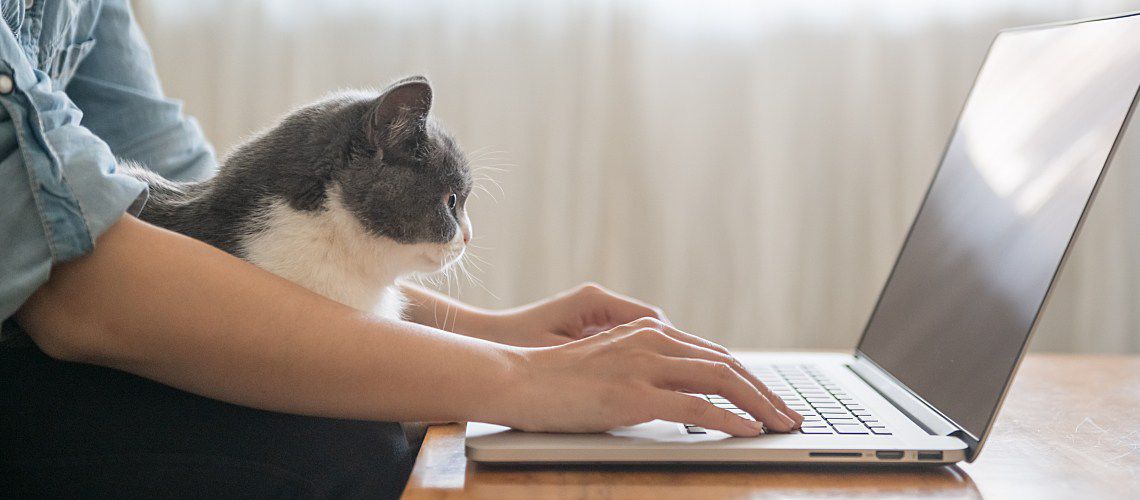 A quality veterinary website plays a critical role in your practice's success. In today's world, prospective clients rely heavily on web searches to seek out service providers. Your website provides clients with that crucial first impression. The site needs to be current, well organized, and professional to encourage visitors to investigate further, or they'll click to the next option. Your website also serves as an engagement tool for existing clients, helping them to book appointments, find useful information, and stay connected.
Let's take a look at how to develop a veterinary website that will set you apart from the pack.
1. Don't Overlook the Basics
It's important to include all the standard information a client expects to find and present it in a well-designed format for easy navigation. Pages should be organized and uncluttered, and the layout, including fonts, should be consistent throughout. Critical areas to include are:
Logo and drop-down menus at the top of the page
Calls to action like "click or call to book your appointment today"
Contact information (phone, email, address)
Business and emergency hours
Services offered
About Us section (with photos of employees and their own pets)
Facility information
Testimonials
A pleasing background image (or rotating slider of a few images)
Widgets that link to your social media accounts
Blog posts or informational articles
On the more technical side:
Make your web design responsive so your site works well on both desktop and mobile browsers. (You can test mobile responsiveness on Think With Google.)
Pay attention to search engine optimization (SEO) and search rankings, and improve your site's visibility in Google with headers, meta data, and linking to highly ranked sites. Most potential clients only look at a page or two of search results, so you need to be ranked highly in your area to attract new business. There are free tools you can use to help find the right keywords like Ubersuggest.
Keep your site current with new content to continue to rank in search results and drive traffic.
2. Consider the User Experience
User experience (UX) design centers on the usability of the site, making sure visitors can easily find what they need. Think about the people that you want to find and use your website. 
Start with user-focused goals:
How are customers getting to your website? (Facebook, Google search…)
What do they want/need to do to feel successful?
What do you want them to understand and do to meet your own business goals?
When writing for your site, make sure your menu labels, key messages, and the actions you want customers to take are clear and will make sense to them immediately. Lay out your pages simply, and make sure there's a call to action or next step for them to take on each page. If you're unsure how best to lay out your pages, put your site search and "contact us" buttons in prominent spots to start. A prospective client will move on quickly if information is difficult to locate.
3. Check Out the Competition
It's always a good idea to see what other practices are doing well. Review the popular veterinary websites in your area, ensuring your site doesn't look too similar while being comparable in terms of content. You can also look at top-ranked websites in other cities for ideas that can be incorporated into your site. Monitor your ranking on Google search and make adjustments if your practice doesn't appear on the first page of results.
4. Engage Your Client Base
Retaining your current clients is as important as finding new ones. Engaging with your client base through your website will keep them coming back for annual wellness visits.
Here are a few ways to draw (and keep) their interest:
Feature clients' pets on your social media, so clients and their friends can "like" and share the posts.
Use client images on your website instead of stock photos, or include them in a gallery.
Post video content that offers demonstrations related to common procedures, signs of illness, or how to handle basic first aid or post-operative care.
Advertise promotions or coupons exclusively on the website or social channels, making it known that these change on a weekly or monthly basis, so that clients are encouraged to check back regularly for the latest deals.
Sync engaging content with promotions. For example, if you post an article about dental care, tie it to a promotion of dental health month, including a link to "book a dental visit now."
Create blog posts specifically designed to be shareable featuring cute photos and tips.
Publish content regularly. A blog featuring pet tips (such as pet safety or holiday travel) can be helpful for clients. Other ideas include posts about local events, pet-related news, common illnesses and treatments, question-and-answer sessions, surveys, photo contests, how-to articles, and advice on choosing the right food or flea protection (with links to purchase through your site).
5. Create Your Website
If you have experience designing websites, great! If no one in your practice has experience, consider hiring a developer, unless you have time to learn.
WordPress is a popular and easy-to-use content management system (CMS) that works with a variety of host providers. Squarespace is another option that's very easy to use. There are also competing CMS options like Drupal and Joomla.
If you need images, check out royalty-free stock photos on Pixabay or Pexels. Consider taking your own photos or asking for client submissions.
There are many resources available to help with design, content, and management. Explore the possibilities and think about how you want to present your practice. As a key piece of your marketing strategy, it's well worth the effort.