How to Manage Coverage to Attend Veterinary Conferences Stress-Free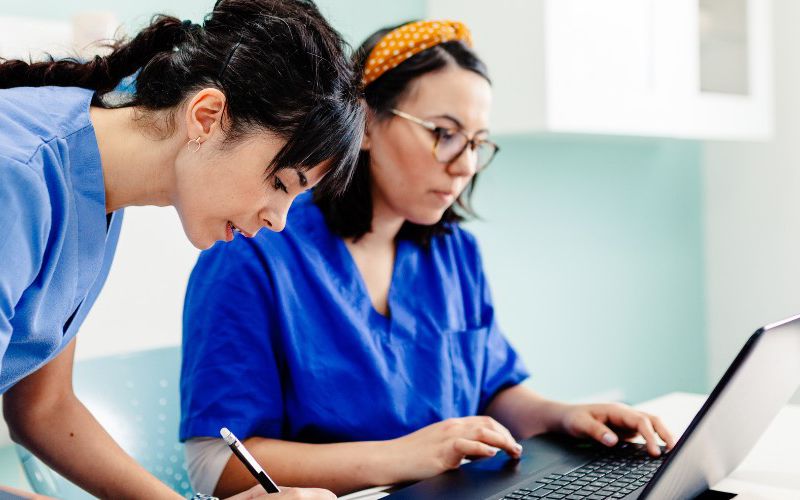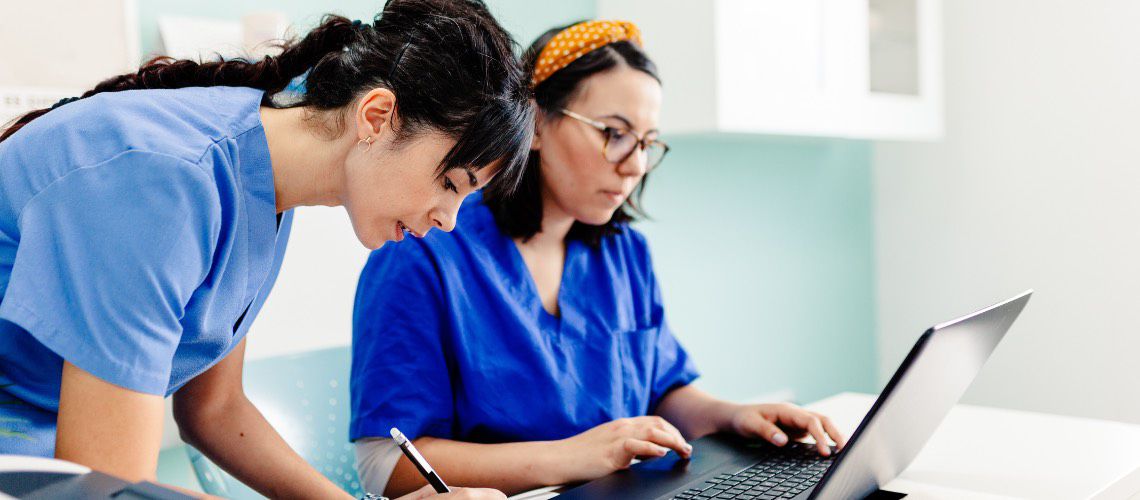 As a veterinary practice manager, it may seem like you're making extra work for yourself when you send members of your team to veterinary conferences. You may want them to get away from the practice to learn the latest in veterinary education, network with fellow professionals, and maybe even recharge their batteries a bit—but someone has to run the practice while they're away.
The best solutions will depend on your practice's size and specific situation, but here are a few ideas to help you get started.
Complete Work in Advance
Sometimes, the best solutions are the easiest ones. While most jobs in a veterinary practice are done on an as-needed basis, a little planning can make things easier. From creating schedules to counting inventory, ancillary tasks your team does can be moved to reduce the load when team members are away.
Elevate patient care without overwhelming staff. Learn how.
This is an even more powerful strategy if you've cross-trained team members for team coverage in advance. For example, a client service representative who would normally be making reminder calls can be reassigned to cover vet techs who want to attend the conference. If each of your team roles has a clear job description, it will help you identify tasks that can be prioritized or deferred, effectively freeing someone up to cover for absent employees.
Restructure Working Practices
Most veterinary practices don't have the luxury of redundant team members, which means that, even with the time you free up, you won't be able to run as normal when you're missing people. Making some efficiency changes to workflow can alleviate some of the strain:
Run tech-heavy. Wonderful though they are, your technician team can't replace a doctor. That said, adding a technician to take notes, manage clients in the room, or just decrease patient turnaround time can allow your other team members to work more efficiently.
Change your scheduling. With fewer team members on the floor, it's only natural that tasks may take longer. As such, consider increasing appointment times, adding in some breaks, or reducing the number of non-routine appointment slots during the conference.
Defer non-essential services. Wellness appointments, toenail trims, and even routine surgeries can often be moved a few days. Do them before or after veterinary conferences to keep that time available for more emergent issues.
Pull in team members from other practices. Part of a multi-practice group? This is a good time to leverage that network and work with your partner managers to borrow a team member to cover some shifts. It could also be a great opportunity to share best practices with others in your group.
Offer Extra Shifts
Veterinary conferences are an investment, and sometimes, you need to commit funds or overtime hours to make them happen. Offering extra shifts to your team can be a great way to give them an increase in their wages for the week while keeping practice revenue up.
Again, cross-training can help increase team coverage and remove bottlenecks where you're leaning on the same people every time you need additional coverage. While you don't want to burn your team out by overdoing things, doctors may actually want to take on an extra weekday shift rather than create a backlog of patients to deal with later.
Use Veterinary Relief Services
If you can't cover shifts from your in-house team, then the next step is to seek relief services. While there are many talented doctor and technician candidates, not everyone will be a good fit for your practice. To get the best results, try to meet your relief partner in advance, especially if they're going to be covering several days.
Even in the best-case scenario, they won't have extensive experience with your protocols or even know where to find things in your pharmacy. Try to have clear roles and expectations set in advance and prepare your team to support them while they are there. For relief doctors, it's particularly important to pair them with a strong senior vet tech who can help keep communications with clients consistent.
Close the Practice
While this may sound drastic, closing the practice can be the best option for smaller or satellite locations, especially if you plan to send multiple team members at once and want to minimize the impact on your clients. For larger practices, a full closure may not be warranted, but reducing hours or closing for a quieter day could help.
If you're planning to close, choose one of the veterinary conferences during your slower months. Then, provide clear communication for your clients, and if possible, have someone on-site to continue to monitor calls, faxes, and emails.
Ultimately, your goal is to try to avoid having team members pulled into issues while they're away. With this level of investment in the conference and by following some of these tips, you can help make sure your team stays focused and gets the most benefit from the experience.