Car Travel for Pets: Holiday Tips for Your Clients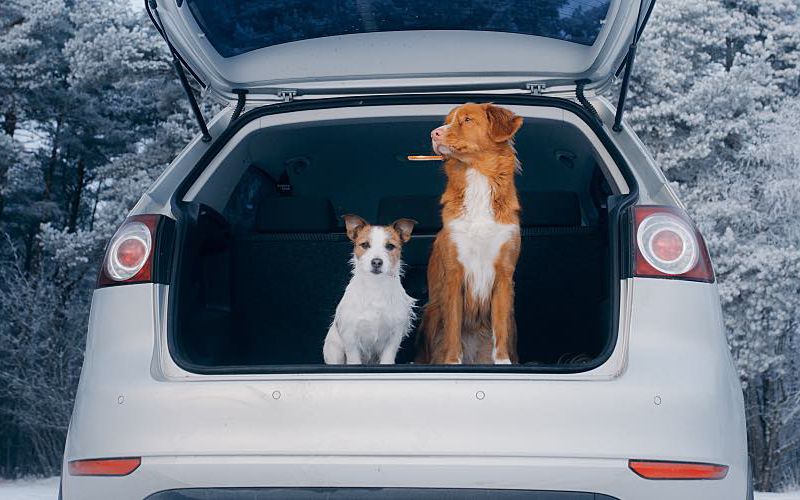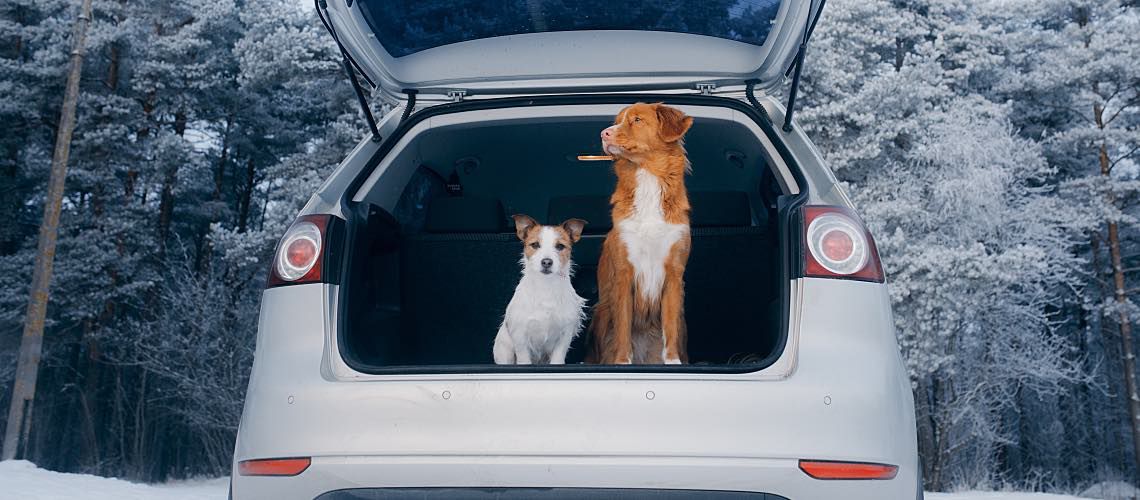 When it comes to car travel for pets, a bit of smart planning can help your clients not only avoid the worst of it but perhaps turn the experience into a lifelong family memory—furry family member included.
Help reduce your clients' and patients' stress during holiday travel by sharing these tips.
1. Acclimate Pets Ahead of Time
Riding in a car can cause fear and anxiety for many dogs and cats. This makes them likely to get carsick or cling to their owners throughout the ride. To help pets overcome their fear of moving vehicles, advise your clients to slowly acclimate their pets to riding in the car over a long period. Desensitization exercises should start with lots of treats and praise while sitting in a stationary car. Then, you can progress to short trips to fun places, like the pet store or a friend's house. Working on this weeks before the big trip will also help your clients identify pets who can't overcome their fear and may need pharmaceutical help to relax.

2. Map Out a Pet-Friendly Route
Remind your clients that in addition to their favorite roadside diner, they should plan pet-friendly stops along the way. For longer trips, pet owners will want to consider stops for potty breaks, mealtimes, exercise, and potentially overnight lodging. Dogs will appreciate sniffing around a park or wooded rest stop. For meals, dogs should be given ample time to eat outside the vehicle, and cats should be able to leave their carrier and eat in a stationary car. Let your clients know about websites, such as BringFido, which will help them find pet-friendly restaurants, parks, and hotels along their route.
3. Secure Pets for Safe Car Travel
When it comes to car travel for pets, it's important to keep their safety top of mind. Approximately 6 million car accidents occur each year, and according to Pet Pro Supply Company, 84% of dog owners do not restrain their dogs while traveling. If an accident occurs, this means the unsecured pet can be thrown forward with enough force to seriously injure themselves, the driver, or other passengers.
When clients share their travel plans, ask them how they will secure their pet to ensure their safety, and be ready to offer specific suggestions. For dogs, a car harness ensures safe travel, while still allowing them to see out the window and interact with passengers. Cats are typically most comfortable in a travel carrier with enough room to lie down and occasionally stretch their legs.
FREE HANDBOOK: How to boost team morale. Candy helps, too
4. Keep a Tight Rein and Careful Eye
If a pet leaps from the car at a roadside rest stop or chases after a squirrel four states away, your client will be devastated. Remind them that even well-behaved pets may be excited or on edge while traveling and may act out of character. Pets should always be restrained before opening car doors, and dogs must be walked by an adult strong enough to adequately control them.
Additionally, travel discussions offer the perfect opportunity to bring up microchipping. If a client loses their pet while traveling, up-to-date identification tags and a microchip are their best chance for a happy reunion.
5. Consider Alternate Means of Travel
For pets who are extremely uncomfortable during car rides, or owners who may be distracted by their anxious pet, you could suggest they ditch the car and choose a different means of travel. Amtrak, for example, allows traveling with pets on trips up to seven hours on most routes for a $26 fee. For longer trips, advise clients to consider airline travel, which can often reduce a day-long drive to only a few hours. Air travel is appropriate only for small pets who can fit in a carrier and travel in the cabin with you. Remind clients that public transportation typically requires a health certificate and up-to-date vaccinations, so perhaps take the opportunity to stress the importance of preventive care.
Holiday travel provides a great opportunity to remind your clients that you are their go-to resource for everything pet-related. Sharing these travel tips, along with others you may have gathered over the years, can not only help make your practice stand out in a saturated market but also turn a client's driving disaster into a bonding experience with their pet.