Who Should Pay? Missed Charges Are Missed Opportunities: Part 2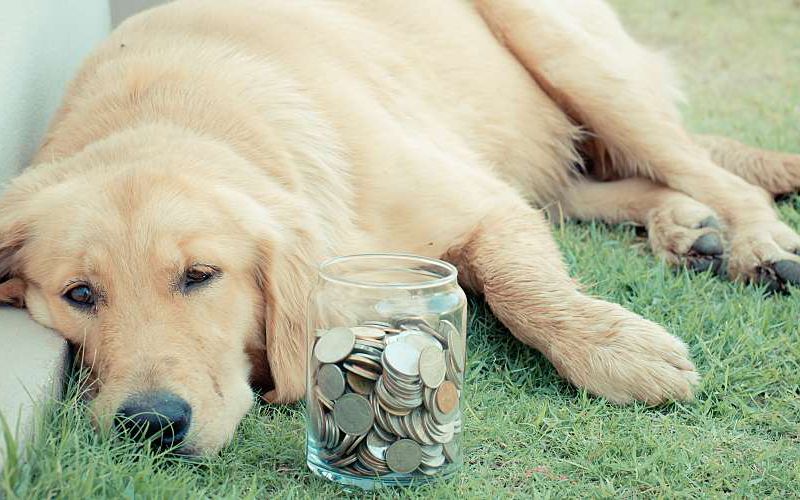 Missed charges are a common problem, and it's challenging to figure out what to do when a client has received a product or service without being charged. As a practice manager, how should you handle it? Here are some ways to mitigate the fallout, recoup losses, and improve your process.
Can You Afford to Let It Go?
Determining a course of action starts with assessing where you are in your practice's life cycle and your practice's loss threshold:
If the practice is just starting out and you can't afford to lose the income from missed charges, call the client to explain the situation. Be honest, own the mistake, and you might retain them for future visits.
If your practice is well established and focuses on developing lifetime bonds with your patients, clients, and community, expect to "eat" many of those smaller charges, and tell the clients that you're doing so. Acknowledging mistakes builds trust and also clarifies that they'll be charged in the future.
If you're working towards practice transition and every penny is helpful for your valuation, be more aggressive about calling clients to get invoices paid.
Calling the Client
Once you've determined your practice's loss threshold, you'll know whether or not to make the call. At our practice, we don't call a client for small mistakes that we made (such as forgetting to add a tick puller to the invoice), but for invoice items like lab procedure or vaccines, we'll call the client directly.
Such conversations may sound like this:
"Good afternoon, Mr. Johnson. I'm sorry, but we didn't get Sammy' s rabies vaccine on the visit list before we invoiced you. We'll be sure to update your certificate. Would it be alright to mail the corrected invoice as well?" Or, "Mrs. Jones, the technician was still preparing the laboratory work for Simon, and we missed getting it onto your visit list before we invoiced you. We'll add that to your updated invoice and send the corrected amount to you for remittance at your convenience."
When you can address an accidental error directly and quickly, there is often little or no blowback from clients.
3 Ways Neo Veterinary Software Can Give Time Back to Busy Veterinary Teams. [Read the article.]
The Accidental Freebie
When a service, such as a nail trim, went unpaid and wasn't intended to be complimentary, touch base with the client to avoid creating assumptions: "Mrs. Hanson, we just noticed that we forgot to add Kitty's nail trim to your invoice. It was our mistake, so it's complimentary to you today, but we just wanted you to be aware there is a charge for that in the future."
Additional Considerations
Euthanasia: Don't call clients about charges from quality of life/euthanasia visits (with the exception of private cremations). These charges should be clarified prior to processing.
Old Errors: We never call a client when we come across old errors. Instead, track down why the error happened so it does not occur again, and address it openly with the team.
Deliberate Discounting: Sometimes, to address a service problem such as a client having a long wait or a small communication mishap, your practice may provide a small discount on a service or a complimentary nail trim. Such offers should always be documented with specific codes and tracked within the practice management system.
Excessive Discounting: Such discounting always needs to be addressed. Is a new doctor uncomfortable charging for their services? Does the receptionist give lots of discounts to multiple family members? How you address these types of concerns will depend upon the financial realities of your practice. However, it can also be a sign of theft, which necessitates immediate intervention by the manager and owner.

When You Get the Cold Shoulder
What if you get in touch, explain the situation, and a client refuses to pay? Try and look at it from their perspective — you're asking them to pay for your mistake. It's not worth losing a good client because they don't think they should have to pay for the rabies vaccine you missed. If the client becomes angry and threatening in their verbal interaction, let it go. Sending a bill to an already aggravated client is going to lead to more stress on your client service team and that is not worth trying to recover the loss. Accept it as a lesson learned, and focus on making your systems more effective to reduce the loss in the first place.
Establish and Follow Best Practices
Preventing missed charges requires a good checks-and-balances system that holds each team member accountable. Medical record audits are one way to check if charges are not getting to the invoice, or if a team member is discounting excessively.
To turn procedures into habits, practice managers should:
Review treatment plans as a team — many sets of eyes can help make sure all costs are captured for major procedures and hospitalization.
Periodically check the invoice item sales history against expenses for consistency. If you have ordered 100 vaccines, they need to be accounted for in the sales history.
Link codes to directly invoice clients for diagnostics and prescriptions, which limits team members' ability to reduce or delete charges.
Create templates for treatment plans and estimates that ensure the typical processes and services are included. Have the technician team be responsible for finalizing treatment plans and estimates, as they estimate costs more accurately than doctors.
Have a system of communication that lets whoever is checking the client out know when the medical team has completed the invoice, whether it is an invoice-done code or a verbal acknowledgment.
No matter how long your practice has been running, ensure strong systems are put into place to avoid missed charges. Build a game plan with your team on how to recover costs without damaging client relationships. Revisit these best practices once a year to iron out any discrepancies, and remind your team that every missed charge is a missed opportunity.
If you missed part I, be sure to read it here.