Veterinary Conferences You Won't Want to Miss in 2022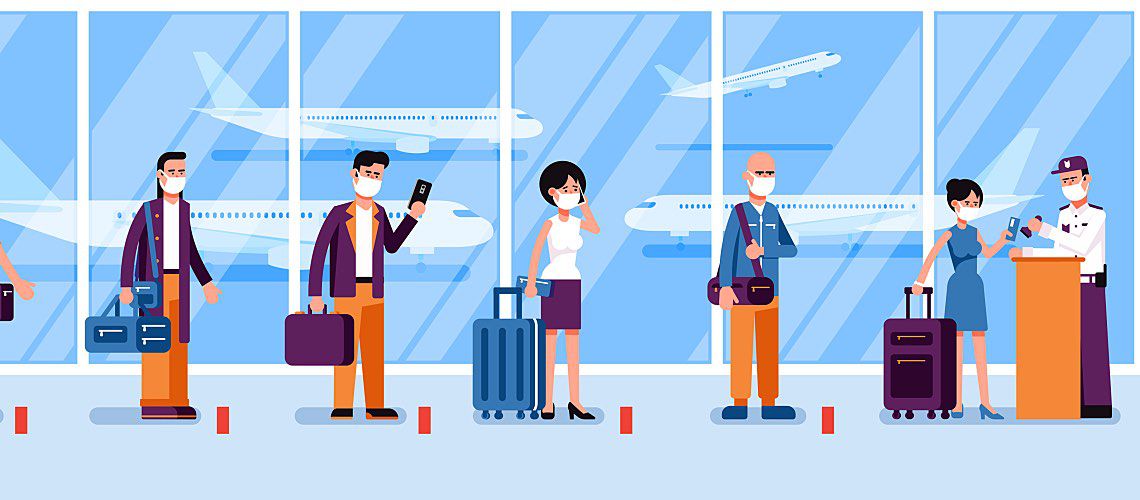 Nevertheless, most conferences will continue to offer a virtual component for those who aren't quite ready to travel, allowing practice owners and team members to still reap the rewards from the comfort of their homes. Here's a preview of veterinary conferences in 2022 to add to your calendar.
For an already busy veterinary team, the idea of introducing any change can be intimidating. [Check out these veterinary change management resources]
1. Veterinary Meeting & Expo (VMX)
The North American Veterinary Community (NAVC), which presents VMX, is known for corralling bright, compelling speakers from around the world. This year's captivating lineup includes Ross Palmer and Dave Nicol, both previous speakers of the year, as well as Sue Ettinger, Dani McVety, Temple Grandin, and many more industry leaders. VMX's wide array of continuing education (CE) opportunities is suitable for everyone on the team, from owners and managers to technicians and assistants.
When: Jan. 15–19, 2022
Where: Orlando, FL
For more information: Although early registration has ended, you can still register for in-person or virtual attendance on the NAVC website.
2. Midwest Veterinary Conference (MVC)
After hosting virtual events the previous two years, the MVC will return to an in-person format so veterinarians, practice managers, veterinary technicians, and supporting team members can learn and network face-to-face. Alongside 400-plus sessions and hands-on labs in more than 30 educational tracks, the conference hosts one of the top shelter medicine programs in the country.
When: Feb. 17–19, 2022
Where: Columbus, OH
For information and registration: You can find more details at the MVC website.
3. Veterinary Hospital Managers Association (VHMA)
The VHMA's 2022 Management Exchange will feature a series of dynamic, peer-led presentations, panel discussions, workshops, and group activities designed to foster idea-sharing and collaboration. Anyone in a practice leadership role can benefit from the advice and insight presented.
When: Feb. 17–19, 2022
Where: San Antonio, TX
For information and registration: To learn more and register to attend, check out the VHMA website. Although the conference is hosted by VHMA, registration is open to non-members.
4. Western Veterinary Conference (WVC)
Whether you're looking for small animal, food animal, avian and exotic, equine, practice management, or veterinary technician CE, the WVC offers it all. This conference adds some Vegas dazzle with a free performance of Michael Jackson's ONE for conference participants.
When: March 6–9, 2022
Where: Las Vegas, NV
For information and registration: Find more details and register on the Viticus Group website. Please note that WVC offers a 100% flexible cancellation policy so you can cancel worry-free if health or travel concerns prevent you from attending at the last minute.
5. Fetch dvm360
The Fetch dvm360 conferences provide outstanding CE, but also focus heavily on taking care of the people who care for pets. Their four-pillar approach—human connections, fearless fun, actionable education, and endless inspiration—ensures attendees have plenty of opportunities to network, blow off steam, and learn tips and tricks that will make practice life easier.
When and where: Fetch has not yet posted details about their 2022 lineup, but if they follow their typical schedule, we can expect to see conferences in August (Kansas City), October (Atlantic City), and December (San Diego).
For more information: Watch the Fetch dvm360 website for more details about upcoming conferences.
6. American College of Veterinary Internal Medicine (ACVIM) Forum
After hosting two virtual events, the ACVIM is looking forward to returning to an in-person conference in 2022. For the first time, it will be offering a hybrid experience—both virtual and in-person sessions—so attendees can choose the level of participation they feel most comfortable with. The world's largest veterinary specialty organization, ACVIM holds this premier event for those interested in veterinary internal medicine, and so members of the college's six specialties, including cardiology, large animal internal medicine, neurology, nutrition, oncology, and small animal internal medicine, can connect with attendees.
When: June 23–25, 2022
Where: Austin, TX
For information and registration: Watch the ACVIM website for details. Some elements will be streamed live, and a recording will be available on demand from June–October. Virtual registration provides access to the live conference, on-demand access to sessions through October, and a further interactive event on September 21–22.
7. American Veterinary Medical Association (AVMA) Convention
The AVMA plans to return to an in-person event for 2022, offering its usual CE offerings, including small and large animal, practice management, and technician tracks. To be notified of conference updates, sign up for AVMA's conference newsletter.
When: July 29–Aug. 2, 2022
Where: Philadelphia, PA
For more information: Keep an eye on the AVMA website for details as they come.
8. Connexity by American Animal Hospital Association (AAHA)
Although Connexity attendance was historically limited to AAHA members, AAHA opened its 2021 conference to nonmembers. Now, all veterinary professionals can benefit from "hands-on learning embedded in interactive activities, research-backed sessions, and surprises around every corner." Known for its exceptional practice management CE, Connexity is a conference practice owners and managers will not want to miss.
When: Sept. 15–17, 2022
Where: Nashville, TN
For information and registration: Visit AAHA's website to learn more.
FREE HANDBOOK: How to boost team morale. Candy helps, too
9. Vet Show
With four conferences spread throughout the year in different U.S. locations, and clinical, business, and nursing tracks, Vet Show is sure to have something for everyone on your team. Check out the clinical theaters for a wide array of topics, from the usual ophthalmology and dermatology to more progressive topics, such as CBD and end-of-life care. In the business theater, practice managers and owners will find CVPM-qualified content, and technicians can join any sessions, but they'll especially love the vet tech theater for topics specific to nursing.
When and where: Vet Show offers four U.S. conferences in 2022:
April 5–6 in Austin, TX
May 12–13 in Chicago, IL
Oct. 12–15 in Reno, NV (Wild West Vet)
Nov. 3–4 in NY
For information and registration: Check out the Vet Show website for additional details.
10. Uncharted
Uncharted is focused on helping veterinary leaders "thrive in everything from being fantastic in the exam room, to dealing with practice drama, to getting more done during business hours so you can go home and recharge." This year is Uncharted's fifth anniversary, and they're focusing on helping veterinary professionals build resiliency and reignite their love for their careers.
When: April 21–23, 2022
Where: Greenville, SC
For information and registration: Keep an eye on the Uncharted website as 2022 details unfold. Uncharted events are limited to members ($699 per year, or $69 per month).
Ultimately, 2022 may be the year everyone can finally reconnect with colleagues and peers across the country—and the ample conference offerings provide the perfect opportunity. All through the year, you can reap the benefits of CE courses and networking: Florida in January, Nashville in September, or at your kitchen table any day of the week.