Improving Productivity in Corporate and Multi-Site Veterinary Practices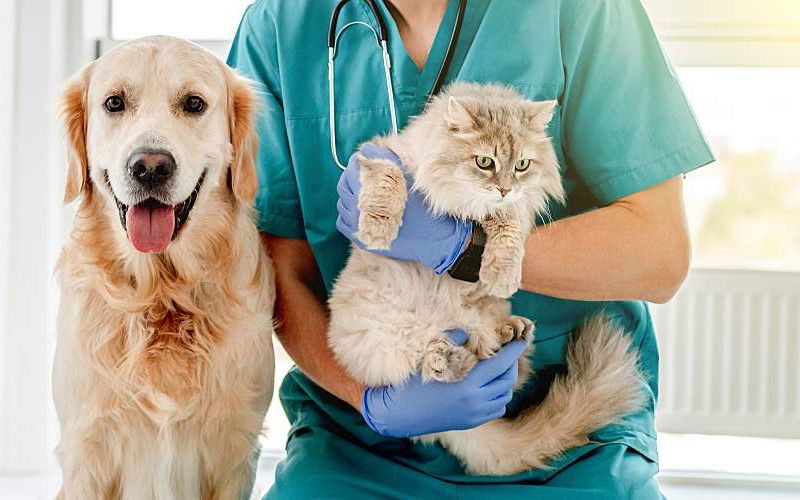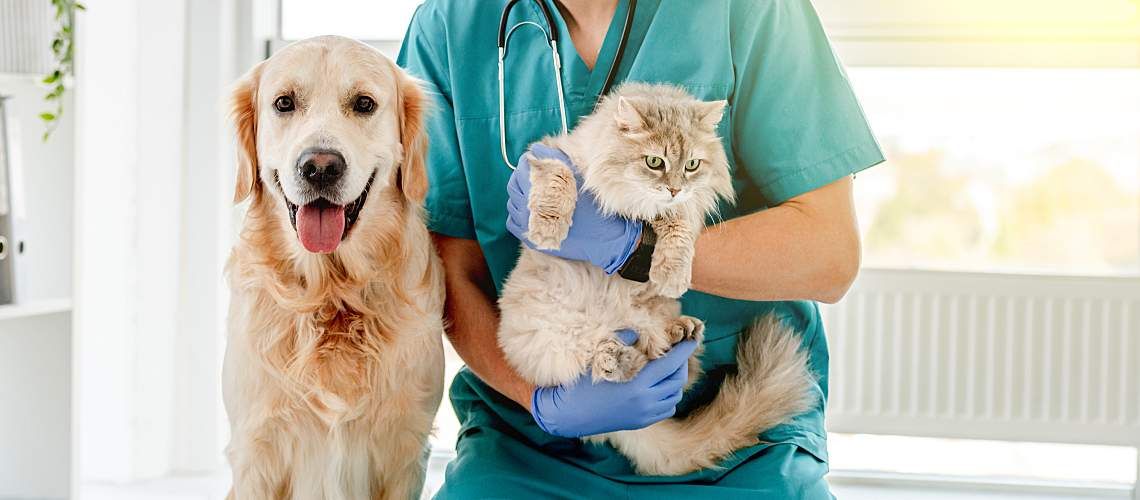 The COVID-19 pandemic exacerbated many of the issues veterinary professionals faced prior to these past few years, including veterinary care demand and a tight labor market. To fulfill the expected demand for care by 2030, veterinary productivity may need to increase by as much as 40%, since the industry likely will not be able to provide the number of veterinary professionals to fill this need. Veterinary practices will need to increase their productivity by implementing the right strategies and enhancing workflows, technology, and culture. However, corporate and multi-site hospitals can, when applied correctly, leverage their scale and breadth to address these productivity challenges.
Implications for Corporate-Owned Veterinary Practices
The veterinary industry is under unprecedented strain, and productivity and employee retention are significant concerns. Corporate consolidated veterinary practices, which make up more than 25% of U.S. practices, are in a unique position to implement large-scale productivity levers. A recent survey revealed notable differences between corporate-owned and independent-owned veterinary practices:
70% of corporate-owned practices identify staff training as an opportunity to gain efficiency, compared to only 60% of independent-owned practices.
Only 29% of corporate-owned practices, compared with 40% of independent-owned practices, have fully integrated PIMS-generated payment systems.
Only 54% of corporate-owned practices work primarily within PIMS, compared with 69% of independent-owned practices.
Corporate-owned practices are more acutely experiencing an employee retention challenge, with 86% having lost at least one staff member, compared with 74% of independent-owned practices.
These differences highlight there are opportunities to increase new staff training and implement new strategies to improve productivity and increase practice retention.
Steps to Improve Corporate-Owned Veterinary Practice Productivity
Corporate-owned practices can follow select approaches to improving productivity while continuing to provide optimal patient care. Some strategies may include implementing specific levers and identifying a practice productivity champion.
Implementing productivity levers. Specific categories have been identified as having a meaningful impact on staff time and workflow efficiency, including standardizing key workflows across the team, adopting time-saving technology, and making cultural changes that enhance team morale and effectiveness.
Identifying practice productivity champions. These champions assess each practice's current performance, identify the levers that should be implemented, and help guide the veterinary team through the changes. Partnerships can also be made between practice champions and corporate group regional leaders to align on objectives, timelines, and success measurements. Doing so will help support implementation at the practice level and establish opportunities to scale best practices across the region.
Workflow Enhancements to Improve Veterinary Practice Productivity
To ensure each team member is working the most efficiently and effectively, practices can establish clear protocols for handling common tasks and provide ongoing staff training. Try implementing these strategies:
Standardize clinical protocols. Standardize clinical protocols for common visits and ensure your teams are informed about how to perform these tasks. In addition, have your teams build these protocols into their PIMS.
Clarify each day's schedule. Ensure each practice knows what's expected of them throughout the day.
Train qualified technicians to perform appropriate tasks. A credentialed technician can perform certain appointments, such as administering vaccines, blood work rechecks, and suture removals, which frees veterinarians' time to see more patients, complete other tasks, and, ideally, end their day on time.
Prioritize training. Determine what training would be most useful for each hospital, and ensure your practices recognize the value of making training a top priority to increase productivity.
Hire additional staff. As budgets allow, increase xstaff-to-veterinarian ratio in your practices.
Technology Enhancements to Improve Veterinary Productivity
Improve your operations by investing in and standardizing technology across your entire network. Follow these specific actionable strategies:
Invest in technology. Implement emerging technology, mobile devices, and apps to simplify viewing diagnostics, ordering and reviewing test results, and accessing diagnostic and treatment advice.
Improve your checkout experience. Using a credit card payment provider that's fully integrated with your PIMS ensures a faster checkout time and drastically reduces costly manual errors
Optimize your accounting software. View tutorials provided by your accounting software so you can fully understand and properly set up your chart of accounts.
Implement digital workflow software. Ensure your hospitals use workflow software to establish operating procedures, manage rooms and inventory, optimize staff management and perform other helpful functions to reduce the time team members spend completing tasks.
Move your PIMS to the cloud. Moving your PIMS to the cloud eliminates the need for servers and paper charts, and allows team members to access patient records anytime and anywhere.
Culture Enhancements to Improve Veterinary Productivity
Investing in practice culture across your network improves morale and employee well-being, leading to improved retention, practice reputation and talent attraction. Try these strategies:
Optimize your mission statement. Devise and communicate a mission statement that provides purpose and direction across teams.
Create a safe and supportive environment. Ensure your management team feels comfortable sharing contradictory opinions and include them in decision-making processes. Likewise, encourage managers to similarly support their teams.
Determine preferred communication methods. Encourage hospital managers to identify their teams' collective communication style preferences and to determine the conversations that should be private versus group conversations as well as what methods should be used for urgent message and daily task dissemination.
Provide feedback. Establish a system for managers to evaluate staff performance and provide feedback to maintain communication lines and foster staff engagement.
Recognize high-performing employees. Provide rewards to recognize high-performing employees.
Support education. Initiate team training programs, and identify other ways to support employee time investment in continuing education (CE). Some vendors offer free educational offering on the topics that staff pick themselves.
Once you've identified what productivity improvements your practices can benefit from, decide which you should prioritize and gradually implement them. By improving workflow, using technology, and optimizing practice culture, corporate-owned veterinary practices can increase productivity, improve employee retention rates, and ensure patients receive an optimal standard of care.