4 Customer Service Lessons from the Hotel Industry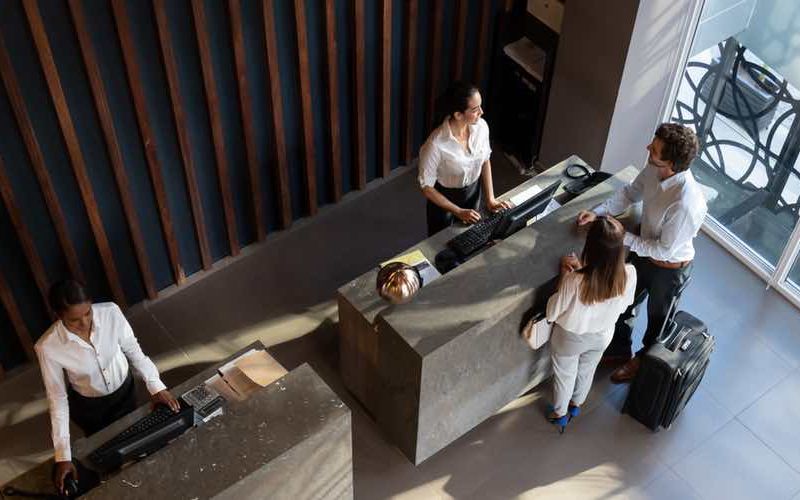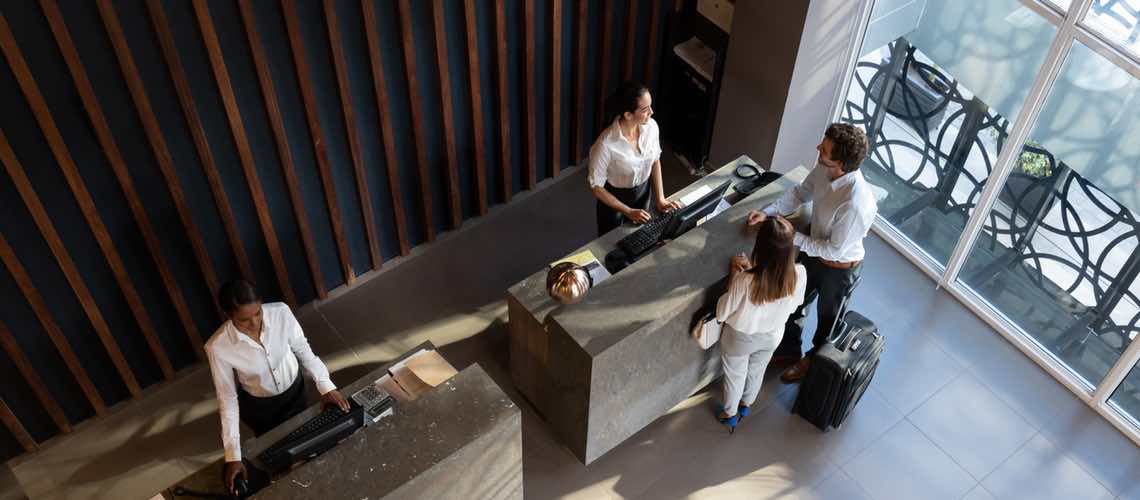 Think back to your last check-in or check-out experience at a hotel. Do you remember everything going smoothly, or was the service less than stellar? What was the overall impression you were left with of the establishment? A lot can happen during an exchange that only takes a few minutes — and that experience can determine whether or not the service provider will get your business in the future.
Veterinary practice managers can learn a lot from the hotel industry's focus on providing outstanding customer service during the check-in and check-out processes. Great hotels strive to deliver a superior customer experience at the front desk, which sets the tone for the visit, while also garnering customer loyalty and satisfaction. To retain and expand your client base, your practice must likewise establish a reputation for great service.
So what can practice managers learn from the hotel check-in process? Here are four customer service lessons from the hotel industry that can improve the veterinary client experience at your practice.
1. Actively Engage and Welcome Customers
The front desk employee acts as the "host" and is responsible for making visitors feel welcome when they arrive and depart. A great hotel employee greets you with a warm smile and a can-do attitude, never appearing rushed (even if there's a long line of customers). They make interactions seem personal: greeting the guest by name, making eye contact, smiling, actively listening, and asking about their needs. This is exactly the type of customer engagement that your practice's front desk staff should provide.
FREE HANDBOOK: How to boost team morale. Candy helps, too
2. Staff the Front Desk With Well-Trained Employees
Top hotels invest in staff training programs, knowing that the front desk employee is responsible for making the first and last impression on each guest. They ensure that all front desk personnel are familiar with hotel services, policies, and procedures so that they can answer customer questions accurately. Top hotels also maintain an adequate amount of staff coverage (even if that means pulling someone from the back to help with a sudden surge of activity). Additional employees should always be cross-trained on front desk duties so that they can assist during busy times.
3. Anticipate Customer Needs
Hotel front desk employees often mention additional services available in the hotel, potential upgrade opportunities, and the benefits of the hotel's loyalty program. This is a great chance to boost sales while also anticipating possible customer needs during the check-in process. Practices can similarly promote products or services at check-in, such as asking if the client needs any prescription refills, food, or flea protection. It is especially helpful to reference past purchases and say the pet's name when asking if they need more of the item, making the interaction seem more personal. You can also mention a loyalty or rewards program if the client is not a participant.

4. Use Technology to Provide Quick Service
No one wants to experience a delay during the check-in or check-out process at either a hotel or a veterinary practice. Minimizing wait times during front desk interactions is critical to providing a superior customer experience. Hotels use technology to quickly book a customer's room, make changes to their account, provide itemized receipts, and enter payment. Similarly, many practices are now using PIMS to boost front desk efficiency and speed up check-in and check-out.
First impressions are lasting ones, which is why, as the ambassadors of your practice, front desk staff are so vital. Although hotel check-ins and practice visits couldn't seem more different, the customer service goals are the same: to set the tone for a happy visit and encourage your client to return.