Reach Clients With the Right Marketing Channels for Your Veterinary Practice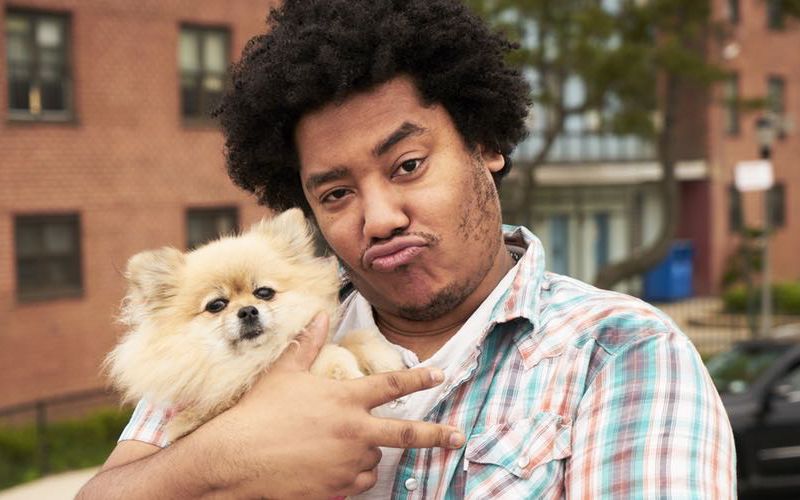 As a veterinary practice manager, you regularly set new goals for your practice. One of those goals may be to reach clients and grow your business through better marketing. But, how do you choose the best ways to market your veterinary practice?
Here are some marketing channels you should use to reach clients and grow your veterinary practice.
Blog Content
Content marketing does more than just market. It provides valuable information, establishes you as a credible and knowledgeable source, and builds trust with your clients. It also improves search engine optimization (SEO), so you're able to reach more clients who are searching for the topics you're writing about.
Elevate patient care without overwhelming staff. Learn how.
So, instead of posting a peppy shout-out on Facebook ("February is Pet Dental Health Month! Call us to schedule your pet's dental exam!"), try creating an informative article on your practice's blog. For example, an article titled "How to Brush Your Pet's Teeth" can be a valuable resource your audience can use. The article can be promoted along with a cute photo on your social media accounts as well, driving interested potential clients right where you want them to go.
Not sure what to write about? Think about the most common questions your team members hear from clients, and then write articles addressing those common questions.

Quick tips:
Link to other relevant content on your site within your blog posts.
Share your blog posts on your social media channels.
Before you start a blog, ensure that your practice's website is updated, user-friendly, easy to navigate and appealing.
Include a call to action.
Social Media
Your clients use social media. According to the Pew Research Center, 68 percent of U.S. adults report that they are Facebook users, and 74 percent of those users say they visit the platform on a daily basis. As the manager of a veterinary practice, you have a plethora of valuable information, interesting stories and attention-grabbing photos and videos at your disposal. Every day provides fodder for your social media channels, because every day, thousands of animal lovers scroll through their social feeds stopping to oooh and ahhh at sweet dog videos and cute cat pictures.
Quick tips:
Be genuine. Give clients a behind-the-scenes look at your team and your practice. They want to get to know you!
Post a balanced mix of informational and cutesy content.
Focus on the channel(s) you have time for and can do well.
Include a call to action.
Email
Email is a quick and inexpensive way to reach clients. Send a monthly e-newsletter with timely tips and links to your practice's blog posts. Email is also an effective way to send reminders to clients about prescription refills, upcoming appointments and more.
Quick tips:
Grow your email list by asking for email addresses on new client paperwork, and have your client service team ask clients if they'd like invoices and receipts to be emailed to them.
Never overuse email. Use it to convey helpful and timely information, like prescription reminders.
Always include an opt-out option on client emails and abide by local, state and federal email regulations.
Paid Search Advertising
According to Business Collective, there are more than 2.3 million Google searches conducted every minute. When we have a question about something, Google is our go-to resource. When pet owners in your community have questions about their pets, don't you want your practice's website to be among the top Google results? Reach clients seeking the specific veterinary services you offer in your area with paid search advertising, aka search engine marketing (SEM), pay-per-click (PPC), Google Adwords, and more. A great benefit to paid search advertising is its trackability, so you can better measure your return on investment.
Quick tips:
Incorporate relevant keywords into your headline.
A loyal client will spend thousands of dollars with you over the lifetime of a pet, and most industry experts say that spending up to $200 on paid search advertising to acquire a new client is a worthwhile investment. How much is a new client worth to you?
Traditional Print Advertising
Don't discount the power of some of the "good old" ways of attracting clients. While print advertising is often more costly than digital marketing channels, it can effectively reach a specific, engaged audience. Someone reading a magazine or newspaper may more easily notice your print ad than someone scrolling through their Facebook newsfeed would notice your digital ad.
Quick tips:
If you choose to invest in print advertising, choose your publication wisely, and closely track your return on investment.
Consider your audience, and speak to them. If advertising in your local newspaper, you're probably speaking to an older generation of pet owners. Keep your audience in mind when crafting your ads.
Public Relations
Your clients consume the media in your community. Consider pitching an article for a local newspaper or reaching out to a local tv/or radio station to talk on-air about seasonal pet-related issues that might benefit pet owners in your area. Your clients will love seeing their veterinarian's name in print/onscreen—and who knows, you might really enjoy it!
Quick tip:
Don't forget to follow up. Send your pitch via email, and follow up by phone.