The Evolving Veterinary Receptionist Job: Growth and Impact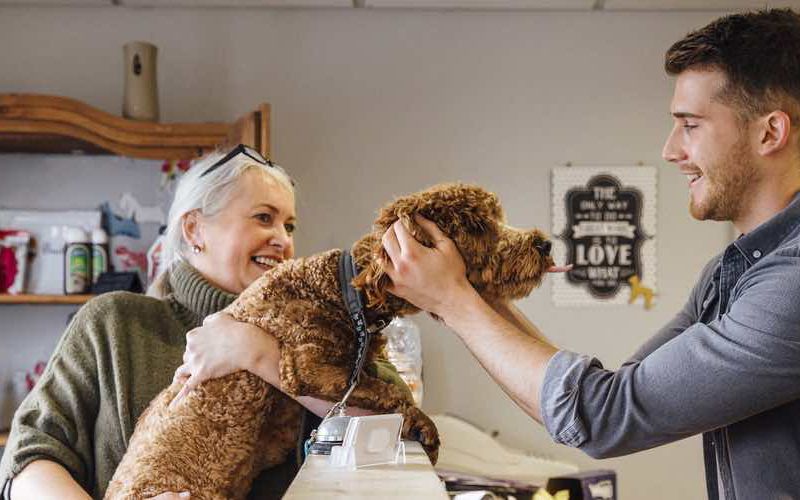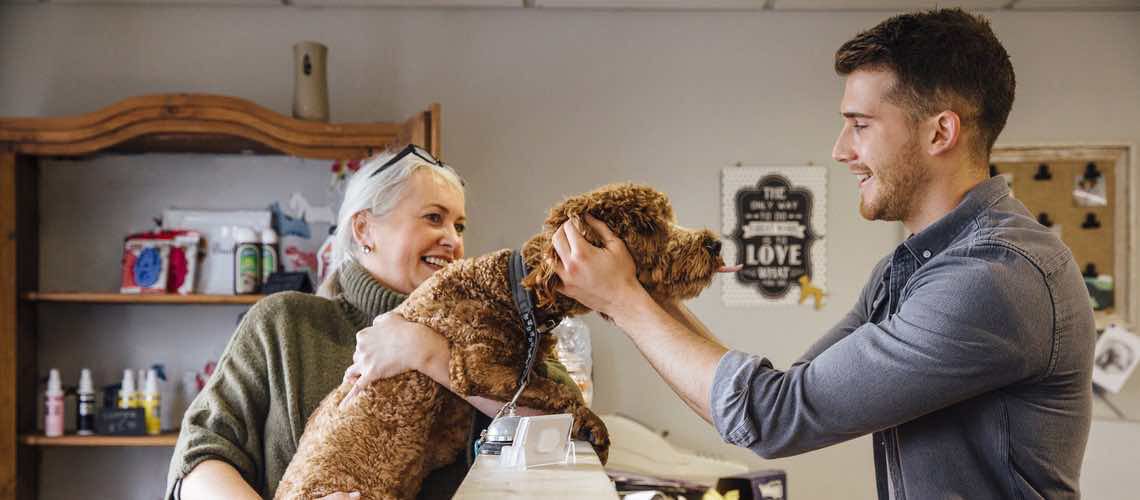 The veterinary receptionist is a key part of your team, making that critical first impression when a client calls or visits the practice. In the past, the veterinary receptionist would generally focus on administrative tasks such as answering the phone, scheduling appointments, and processing payments. More recently, the veterinary receptionist job has evolved into a role with a broader set of responsibilities, including customer care, marketing, financial duties, and tech support. Let's take a look at these expanded duties and what this means for business.
Customer Care
The job of veterinary receptionist has developed into a more comprehensive customer care role, building upon traditional administrative duties. Customer care tasks might include educating clients about pet care, explaining basic procedures, giving follow-up care instructions, calling to remind patients about appointments or necessary prescription refills, managing patient flow, and acting as an intermediary for communication between the back office team and the client. The receptionist must also provide emotional support and demonstrate genuine empathy for clients making difficult decisions.
Practice life is busier than ever, with no signs of slowing down. [Check out these veterinary team morale resources to help you and your team.]
Marketing
The veterinary receptionist helps market the practice's products and services to new and existing clients. They convince callers who are "shopping around" to commit to an appointment. They encourage existing customers to purchase wellness plans and take advantage of promotional offers. They also promote the sale of pet food, treats, flea preventives, and other retail items that are available at the front desk. Your veterinary receptionist has a major opportunity to drive sales while interacting with customers.
Financial Duties
The front office has always been responsible for processing payments, but today's receptionist is doing more than just swiping a credit card. They often explain service charges and pricing in detail when clients have a question. They may assist with invoices or other documentation needed for pet insurance claims. Some receptionists also assist with the practice's bookkeeping and payroll.
Tech Support
Technology skills have become increasingly important for receptionists, as many practices now use specialized PIMS or apps to manage patient records and send communications. Today's receptionist needs to feel comfortable enough with technology to operate quickly when interacting with clients for scheduling appointments, during patient check-in, or as the patient is checking out. They also offer tech support to coworkers as it pertains to front desk coverage.
Impact on Business
So what does the growing role of the veterinary receptionist mean for business?
Since the role now touches many more aspects of the business, your veterinary receptionist needs extensive cross-training with the back office team. They must be familiar with all practice procedures, policies, pricing, and products so they can give accurate explanations to clients.
In light of the role's growth in responsibilities, it is critical that your receptionist is able to multitask and prioritize while under pressure.
Today's veterinary receptionist will expect a salary that reflects their expanded duties, since they are doing much more than handling phones and filing. This is an important consideration for the hiring process and ongoing payroll expenses. Even though a higher hourly rate may be necessary, a good receptionist can add significant value to your practice by promoting sales, providing customer service, supporting the back office team, and helping to grow the business by securing new clients.