Summer Travel With Pets: What Your Clients Need to Know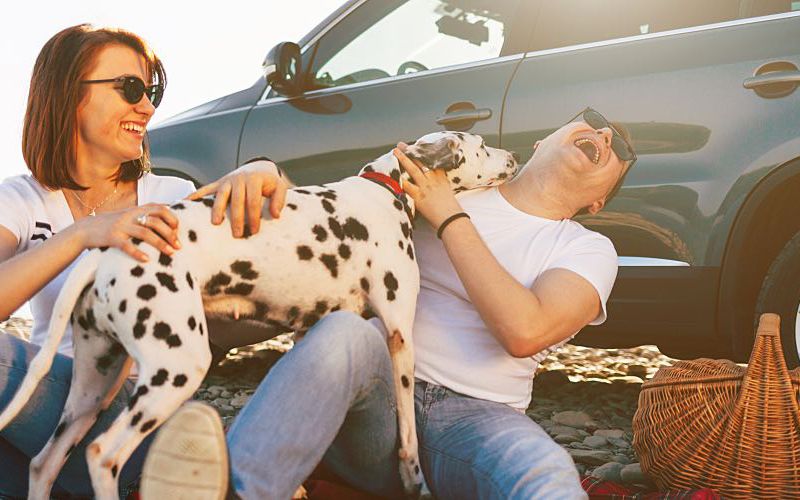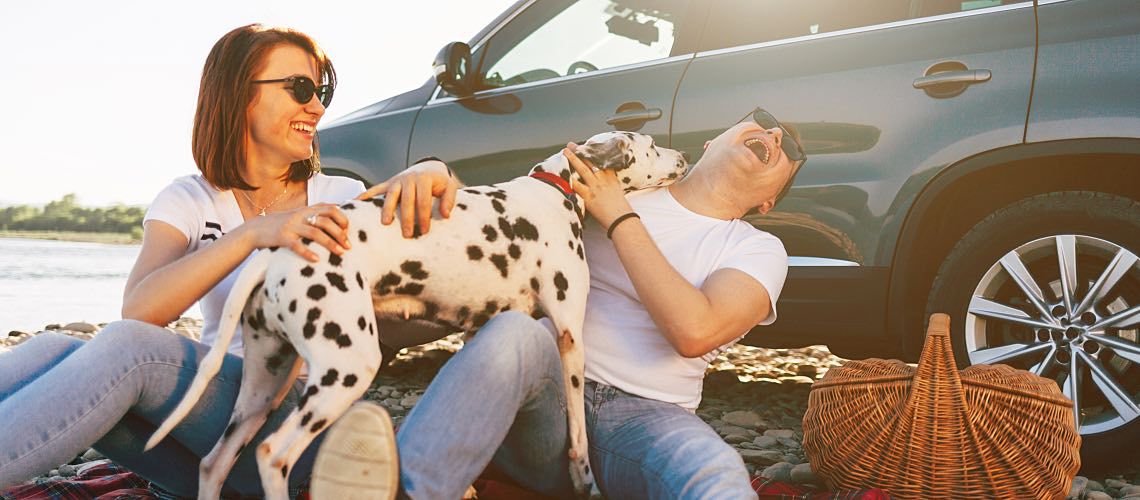 Some of your clients will want to bring their pets on their summer getaway, but traveling with pets can be stressful — and potentially dangerous — if they aren't prepared. As a veterinary professional, you're in a unique position to help your clients travel with pets safely. By proactively communicating some key tips and preparing your team to answer your clients' questions, you can help ensure a safe and fun summer for everyone.
Provide a Packing List
Regardless of the mode of transportation, there are some basic must-haves for any pet-inclusive trip. Share the following list with your clients who are planning a vacation or day trip.
Food and treats. Advise your clients to pack enough of their pet's regular diet and treats for the duration of travel. That way, they won't have to spend vacation time searching for the right food, or have to feed them something different, which can cause gastrointestinal upset.
Water. Emphasize the importance of bringing plenty of water for the pet — especially if it's hot out — as well as portable water bowls.
Medications. It can be difficult to refill prescriptions while on the road. Other veterinary practices cannot generally refill prescriptions unless they have done an exam. Advise your clients to refill medications in advance so that they have enough for the whole trip. Remind them to keep medications in the original container with the prescription label attached.
Vaccine records. Provide a copy of the pet's vaccine history and status, as clients may need to show proof that their pet's vaccines are current for certain transportation methods.
Medical records. Provide clients with copies of their pet's medical records. This is especially important if the pet has an ongoing medical condition that may require veterinary visits.
Collar and ID. Discuss the importance of proper identification with your clients. Pets should have identification on them at all times, even if they are microchipped. A collar and tag with contact information will help ensure separated pets are reunited with owners quickly.
Leashes and poop bags. Your clients will need these for any rest stops along the way.
Familiar bedding. Everyone loves their own bed. If there's room, encourage clients to bring their pet's bed along. If it's not possible, a blanket or towels with the pet's scent on it will help keep them comfortable.
Pet first aid kit. Pets can get pad abrasions, burns, and lacerations while on a hiking or camping adventure. Suggest that your clients carry bandaging materials to cover minor injuries until they can get the pet to a veterinary practice. Your team can help clients prepare a first aid kit and demonstrate how to properly apply a bandage to feet and legs.
Carrier. Pet carriers are an important component of safely traveling with pets. Pets need room to stand up and turn around at a minimum. Provide resources for your clients on where they can obtain the appropriate carrier and recommend that they bring the carrier to the practice so that your team can demonstrate proper use and confirm that it is adequate for the pet.
Offer Tips on Driving, Flying, or Boating With Pets
Explain to clients that pets should not be allowed loose in a vehicle — especially cats, birds, and reptiles. And no pet should be left alone in a car.
Elevate patient care without overwhelming staff. Learn how.
If a client is traveling by air, advise them to contact their air carrier well in advance about specific pet requirements. Virtually all will require an exam and a health certificate to fly with a pet. These are specific to the destination, so the client will need to determine when the exam should be done and what vaccinations and anti-parasiticides may be required.
Make sure your team is aware of the different certificate requirements ahead of peak travel season and that your scheduling allows for these appointments. Clients may also need a health certificate to drive through border crossings. Let them know that if they're traveling outside of the United States, they'll need to check if any quarantine periods will be imposed when they arrive at their destination.
Airlines will also have requirements on the type and size of carrier. Many pets, especially those who do not fit under the seat in the main cabin, will be in the carrier for the duration of the trip without the benefit of potty or exercise breaks. Advise your clients that in these instances, the less time in the air and on the tarmac, the better.
If boating or waterways are on the itinerary, provide clients resources for finding and using a properly fitted pet life jacket.
Create Communication Materials
Share these travel tips with clients by training your team, providing verbal information during exams, and distributing written resources. Be sure your staff is prepared to answer all pet travel questions by involving them in the process of crafting communication materials. Newsletters, website resources, and social media posts are all great avenues to share information on pet travel safety.
Traveling with pets can be fun as long as proper preparations are made. However, if your clients prefer to leave their pets at home with a sitter, encourage them to leave emergency instructions with your practice contact information and written authorization for treatment in case it's necessary. Helping your clients take the necessary steps to include their pet in summer travel will ensure everyone comes back from the getaway healthy and happy.