How to Spot and Treat Team Burnout From COVID-19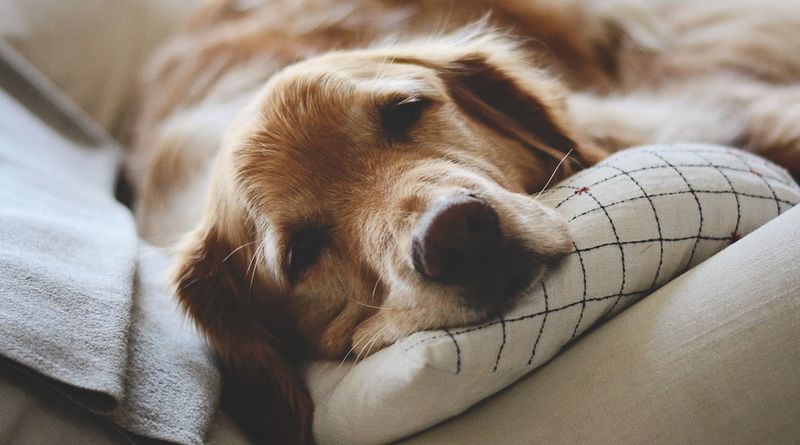 Mental, physical, and emotional exhaustion is a continual problem among veterinary professionals — and working during COVID-19 has only made it worse.
To help you recognize burnout signs in your team, and know how to help, we've enlisted the assistance of MightyVet President Barry Kipperman, DVM, DACVIM, MSc. MightyVet was founded in 2018 to provide resources to veterinary professionals, including veterinarians, veterinary technicians, students, and support staff, to help them deal with the challenges of veterinary medicine that can lead to compassion fatigue, depression, and even suicide. MightyVet's professional network provides support to veterinary teams through continuing education and mentorship they can connect with anytime.
Kipperman shared his recommendations with us for how to spot and mitigate emotional fatigue.
Practice life is busier than ever, with no signs of slowing down. [Check out these veterinary team morale resources to help you and your team.]
COVID-19 Has Intensified Emotional Fatigue Among Veterinary Teams
In a survey of 1,122 small animal veterinarians conducted by Kipperman in 2017, 49% of respondents reported moderate to substantial burnout levels, and only 11% reported they were not professionally burned out. This may not come as a surprise to practice managers, who have probably heard about emotional fatigue from their team members directly or observed it in their coworkers.
COVID-19 has only increased the stress placed on veterinary team members, making burnout even more likely. According to Kipperman, a number of new stressors may be contributing to veterinary teams burning out, including:
Increased Workload: Many practices are operating with fewer team members, due to factors such as illness, child care issues, or layoffs, which means that fewer team members may be shouldering a greater burden.
Financial Limitations: With skyrocketing unemployment rates, many pet owners have limited financial resources to pay for veterinary care, which may lead to difficult decisions regarding critical, life-saving treatment — and less business for your practice.
Lack of Social Distancing: Social distancing while performing tasks, such as venipuncture, cystocentesis, or bandaging, is next to impossible. Veterinary team members put themselves at risk every day as they perform their basic job responsibilities.
All of these workplace factors — coupled with personal worries about their own and their family members' health and financial well-being — may lead to an epidemic of veterinary team exhaustion.
Spot the Signs of Emotional Fatigue
Recognizing signs of emotional fatigue early is key to preventing escalation to more advanced depression. According to Kipperman, "This is really no different than recognizing and treating a disease in our patients. We know that if we recognize and intervene with a disease — the earlier, the better — we're going to get better outcomes. The condition would be more readily and rapidly reversible if we were to spot it early."
Watch for these signs that your team is burning out:
Decreased motivation and interest in work.

Disillusionment with career choices.

Resentment toward clients and pets.

Overall low mood and feelings of sadness.
Becoming familiar with these signs will allow you to intercede before a team member reaches complete exhaustion. It's critical to be particularly vigilant right now when stress levels are high and team members may be more susceptible to fatigue.
How to Help Team Members Who Are Burned Out
Once you've spotted signs of burnout in a team member, what can you do to help? Having a trusted colleague approach the team member with concern about their recent behavior is the best way to help a burdened team member, says Kipperman. Just sharing their feelings with someone who will listen may help the team member to feel understood, which can start the healing process.
Your team members should also be directed to resources to help them better manage workplace stress and unload their mental burden, including organizations such as MightyVet and Not One More Vet. Many practices may also have assistance programs in place.
To prevent further burnout, create a list of stress management techniques and send it to all your team members. This could include old standbys like making sure you're getting enough sleep and exercise as well as suggestions for socially distant ways to relax like meditating, writing in a journal, or listening to music.
Now, more than ever, it's critically important for veterinary team members to support one another. Check in with your team in regular one-on-ones and team meetings, and watch closely for signs of emotional fatigue to help them through COVID-19's increased physical and mental demands. Remind them that you will get through this — together.