How to Ask for Google and Facebook Reviews in 3 Simple Steps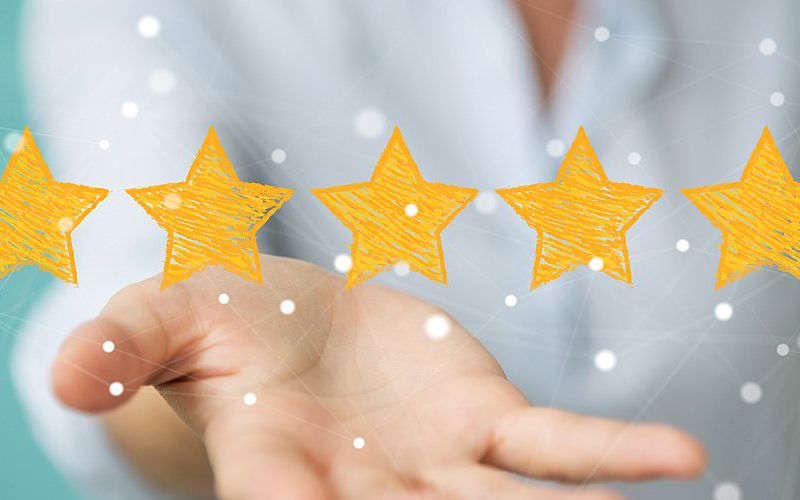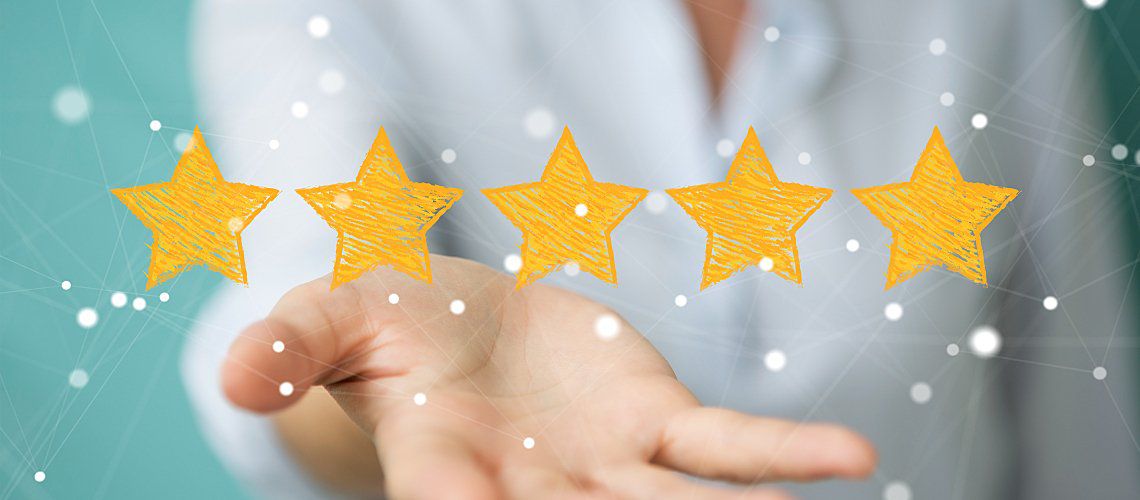 In the history of the veterinary industry, word-of-mouth has always been the paramount form of marketing. It is no different today. Yet, word-of-mouth marketing has shifted and transformed over time. Potential clients now turn to the internet to find their next veterinarian more often than talking with their neighbors, which is why client reviews are more important than ever. How can you ask for Google and Facebook reviews in a casual way without being pushy? Asking clients directly for a review can be awkward and uncomfortable. But, it can be done naturally by implementing these three steps in your practice.
1. Invest in a Reputation Management System
The easiest and least pushy way to ask your clients for a review is to invest in a reputation management system that will sync with your PIMS. Reputation management systems will send out a customer satisfaction survey to your clients after visiting your practice, asking those who gave your practice a high rating to leave a review on your chosen platform. Your current PIMS or client communication app may offer this service as well as your website management provider. Not only will reputation management systems generate reviews without much effort on your part, but the survey responses create a list of clients who gave high praise but didn't leave a review. This list is essential in the next step of asking for feedback.
3 Ways Neo Veterinary Software Can Give Time Back to Busy Veterinary Teams. [Read the article.]
2. Personally Ask Satisfied Clients
Reviewing your customer satisfaction surveys regularly will help you find clients who are happy with your service. Give these clients a quick call to thank them for their kind words and ask them to share their feedback on Google or Facebook.
Here's a cold call example:
"Mrs. Smith, I just wanted to thank you for your kind words on our survey. We love our patients and appreciate you taking the time to let us know you are happy with our service. I will be sure to pass these comments along to our doctors and team members. I know it will make their day. If you have some time, we would love for you to leave a review on Google or Facebook."
Your front-desk team is usually the first to know when a client is happy. At check-out, the client will often tell the receptionist they had a great visit. Train your team to thank clients for the feedback and tell them how much a review would be appreciated. The face-to-face interaction will often result in a new review. Clients appreciate that you value their opinion and want them to share their experiences.

3. Interact on Facebook
Social media is one of the most effective marketing tools that veterinary practices have in their toolbox. Clients can check in on Facebook when they arrive, comment on their visit, or use one of your posts as a chance to sing your team's praises. Schedule time weekly to monitor your practice's Facebook notifications. Respond to check-ins with a customized "thank you for visiting our practice" message. Comment on clients' posts that were left on your practice's page and ask them to take a moment to leave a Facebook review. Your clients are already interacting publicly on Facebook and will feel appreciated when you ask them to share their opinions.
Using these techniques to ask for a customer review allows the conversation to flow more naturally and avoids coming across as aggressive or bothersome. Ultimately, asking for and managing online customer reviews is time-consuming and often your least favorite task, but it is crucial to your practice's growth and reputation.