How Can Managers Adapt Curbside Service to Work for Their Practice?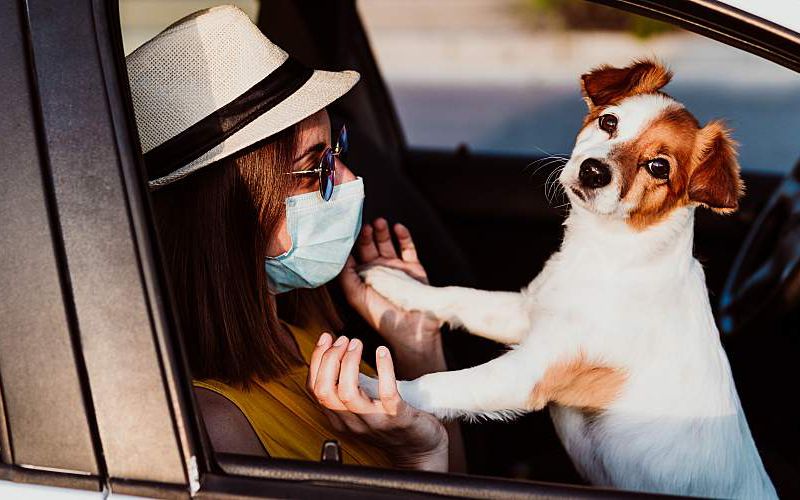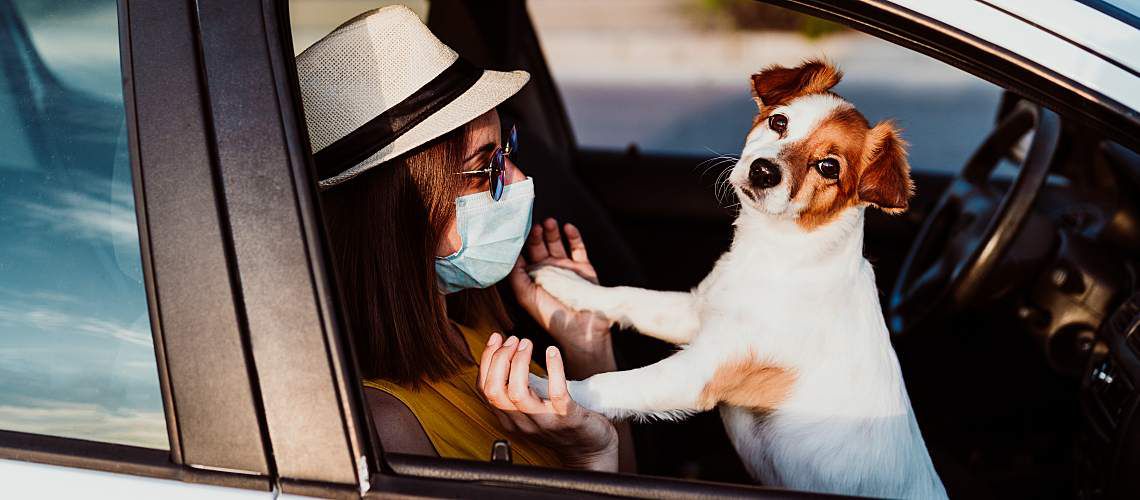 Curbside service is one of the many ways veterinary practices pivoted to meet their clients' needs while protecting their staff's safety during the COVID-19 pandemic. But whether or not to continue providing the service depends on a practice's individual situation. Although there's no easy answer, practice managers can adapt curbside service to fit the needs of their staff, clients, and business as they evolve based on the status of the outbreak in their area.
As you evaluate and evolve your practice's protocols in the months to come, consider three determining factors when making decisions about what service you'll offer: health and safety, team impact, and the client relationship.
1. Health and Safety
The safety of staff, clients, and patients is paramount during the COVID-19 pandemic, and limiting exposure is key. Here's what to consider when thinking about health and safety:
Curbside service allows for minimal contact between staff and the client, reducing the risk of spreading COVID-19.
It reduces contact between clients in the often-crowded lobby, helping to keep clients and their families safe.
Because most practices don't have a closed-in parking lot, there's a risk of fearful, skittish, or improperly restrained pets escaping and injuring themselves during the hand-off from client to staff member.
Hot weather can cause heat exhaustion, dehydration, and sunburns in team members.
Your practice can navigate the challenges by implementing protocols for your clients and staff that dictate how to interact during this service, recommending proper restraint techniques. Train your staff using some guidelines to ensure they're watching for and responding appropriately to fight-or-flight signs from pets. You should also set up ways for staff to cool down, including canopies to block the sun, cooling packs for their necks, ice packs, and lots of water.
3 Ways Neo Veterinary Software Can Give Time Back to Busy Veterinary Teams. [Read the article.]
2. Team Impact
Veterinary technicians help to determine the success of this service. Teams are constantly moving back and forth during the process, so the impact on your team of any protocol change needs to be taken into account:
Some technicians enjoy the change of pace, getting some fresh air during the day, and ensuring efficient communication (i.e. they don't have to get caught with an overly talkative client for too long).
Recognizing not every practice is the same, this type of service can be tiring for some the team. Depending on a number of factors, including the layout of the practice, size of the team and number of clients, walking, heat, dehydration, health and safety anxieties, and increased communications can contribute to mental and physical exhaustion.
It has also spurred some very important protocol changes that will make life easier for years to come: better history-taking, efficient treatment plan presentations, use of mobile credit card terminals and online options for payment, online check-in procedures, telemedicine, and so much more.
You're at the mercy of local and state governments when it comes to how open you can be. Rules that govern how many people can be inside, mask or no mask, or how far apart people have to be may severely restrict your opportunity to reopen. Remember, your team is looking to you, the manager, to be the source of reason and stability through all these changes, even if it might not be the most popular answer.
Before making any decisions, consider your team's well-being. Poll them on a weekly basis to see how they're feeling, what they need to be successful, and how you can support them. They may love this service, or they may be ready to return to the previous ways of working.
One way to help with your team's exhaustion is by scheduling rest times or rotating times for your technicians to be out with clients, so that your team can cool down and take a mental break. If you ensure your technicians, veterinarians, and receptionists are happy and healthy, they'll continue to meet your standards for excellent client service.

3. The Client Relationship
Now more than ever, a trusting client relationship is needed to provide quality care to your patients under very stressful circumstances. Here's what to consider when thinking about the client relationship:
The minimal interaction between clients and staff could be detrimental to the client experience. They are unable to see your veterinary team member's amazing personality, how much your technician loves their pet, or the medical skills of your veterinary team.
Some clients may want to be a part of the entire process. If they continue to see this service as the only option, they may decide to look for a practice that's back to "normal" visits.
Because face-to-face time is limited, you can ensure every moment counts by practicing effective communication skills that leave clients impressed.
Protocol changes have trained teams to provide gold star service: Bringing food out to clients' cars, helping clients with pet carriers and dogs on leashes, and taking efficient histories to ensure a seamless visit are all wonderful services, both pre- and post-COVID-19.
Maintain connections with clients by having your veterinarians spend time outside or videoconferencing with them. Even a short period of one-on-one interaction can increase the visit's value to clients. Or, use telemedicine or other technologies to keep clients connected during the examination process. They'll rest easier knowing that technicians are with their pet, even if it is virtually.
Market curbside as a concierge service; door-to-door service, easy check-in and -out are great for the on-the-go client. In this drive-thru society, some clients will appreciate not having to leave the comfort of their cars. Even post-pandemic, clients may prefer this service when picking up food and medications.
At the end of the day, whether or not to continue curbside service is a personal decision for your practice. Work with your staff and clients to figure out what's working and not working, and formulate a plan to move forward with gold star service.