Getting Comfortable With In-Person Preventive Care Conversations With Pet Owners Again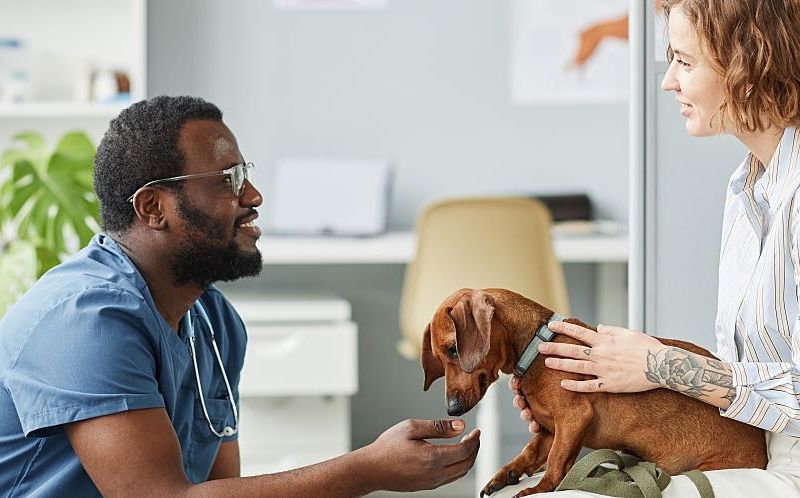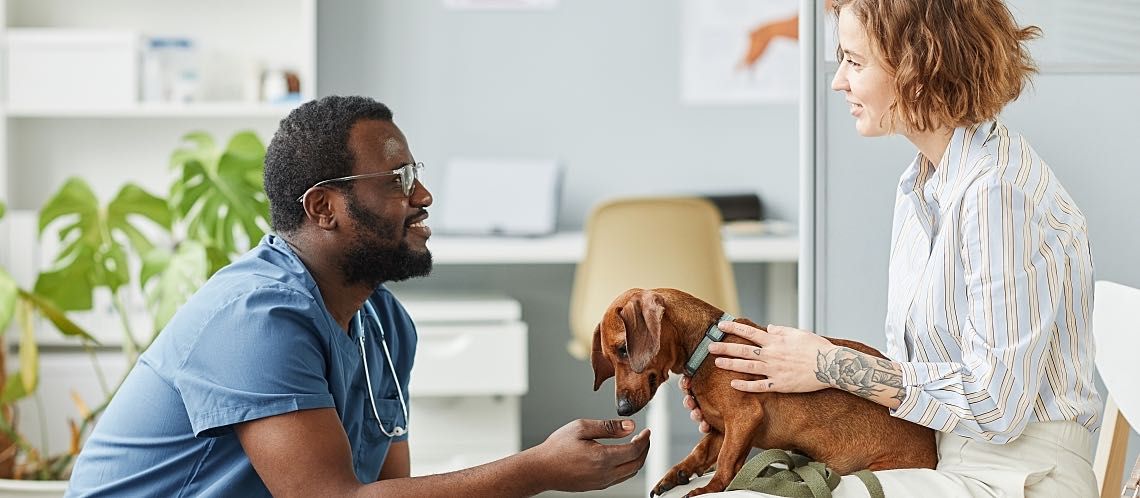 After a prolonged period of curbside and virtual care, most practices have returned to in-clinic visits and pet owner interactions. While many are glad to welcome back this personal approach, others may long for the physical distance and streamlined nature of curbside communication—which, in some ways, made preventive care conversations less intimidating.
Like any habit or ability, in-person communication skills can grow rusty from disuse. If you find yourself or your team struggling with the return to in-clinic client relations, identify any potential barriers and address them head-on with the following tips.
Name and Claim Your Pet Owner Communication Barriers
First, identify what's holding you and your team back from confident in-person communication. Consider an anonymous survey to poll your practice's pain points. You may be surprised to find a recurring theme that includes:
Health and safety. COVID-19 is still a real and present threat, and your team members may have personal safety concerns when communicating with the general public.

Rejection. Team members who anticipate client rejection may feel anxiety or distress before a conversation takes place. While distance may have had a buffering effect, a face-to-face rejection can feel personal and discouraging.

Uncertainty. If you've onboarded new team members during the pandemic, it's possible they haven't had these conversations with clients and may lack confidence in making or discussing recommendations.

Fatigue. Direct communication requires a lot of mental effort and may be draining to those accustomed to brief or socially distant exchanges.
6 Steps To Improve Your Communication Comfort Level
Curbside care taught veterinary teams how to prioritize and streamline every step, from scheduling appointments to providing recommendations and collecting payment. But you don't have to abandon everything you've learned simply because the clinic doors have reopened.
Pair your finely tuned preventive care messaging with some refreshed soft skills, and find new confidence in face-to-face communication by following these six steps:
1. Reassure Team Members
Allay nervous fears about COVID-19 transmission by clearly outlining your safety protocols to team members and clients. Notify team members of proper procedures if they feel uncomfortable during in-person interactions (e.g., client refuses to follow protocol).
2. Engage the Whole Body
Pandemic-related dependence on virtual and phone communication may have caused many to forget the power of nonverbal communication (i.e., body language). Because of this, team members may unintentionally send the wrong message or create unnecessary tension.
Elevate patient care without overwhelming staff. Learn how.
Think beyond your head and shoulders, and strive for an open body posture (e.g., arms at sides or hands in your lap, legs uncrossed, sitting if the client is seated, polite eye contact, etc.). This openness relaxes you and your listener, thereby inviting dialogue and improving compliance.
3. Focus on the Patient
When making recommendations, speak about how each service benefits the patient. Use the pet's name and anecdotes about their lifestyle to further personalize the conversation. Clients are more likely to agree when they understand the reason behind your recommendation and receive an individualized approach.
4. Hone Your Preventive Care Message
Discuss and draft your practice's preventive care priorities. This will create clear messaging from the lobby to the exam room, increase team member confidence, and eliminate client confusion or decision-making overwhelm. Make a list of talking points that can serve as a road map for team members who are nervous about remembering the key message.
5. Reinforce Recommendations With Data
Anchor your recommendations with data-backed examples, such as the IDEXX data study conducted on a quarter-million wellness visits, which shows the following:
Adult pets: 1 in 7 required follow-up after wellness blood work and fecal profile screening.

Senior pets: 1 in 5 senior pets had significant findings.

Geriatric pets: For cats over 14 years old and dogs over 11 years old, 2 in 5 showed concerning results.
Explain the advantage of early diagnosis for these pets, emphasizing less invasive, more cost effective, and more successful treatment options with early disease detection.
6. Roleplay New Skills
Practice simulated scenarios where team members can rehearse body language and confident recommendations. You can do so in a couple of ways:
Use technology to start the conversation. Save time by using your digital communication channels (e.g., emails, text reminders, push notifications) to initiate the preventive care conversation—including recommended services—long before your client arrives for their appointment.
Remember that "no" is an answer. Despite a strong communication strategy, some clients will decline services, so it helps to be mentally prepared. Remember, clients who say "no" today may say "yes" in the future after they've had time to consider or hear the recommendation a second time. Be kind to yourself, and don't take rejections personally—presenting the option is all you can do.
When it comes to in-person conversations, some team members may be able to pick up "right where they left off," while others—perhaps yourself included—need a little warming up. After fine-tuning your message, body language, and outlook, you'll feel right at home with clients in the practice.