Workplace Safety Considerations for Reopening during COVID-19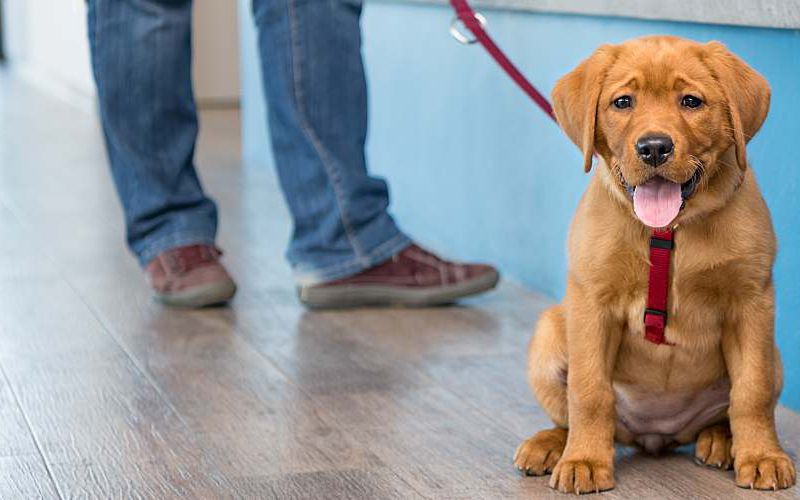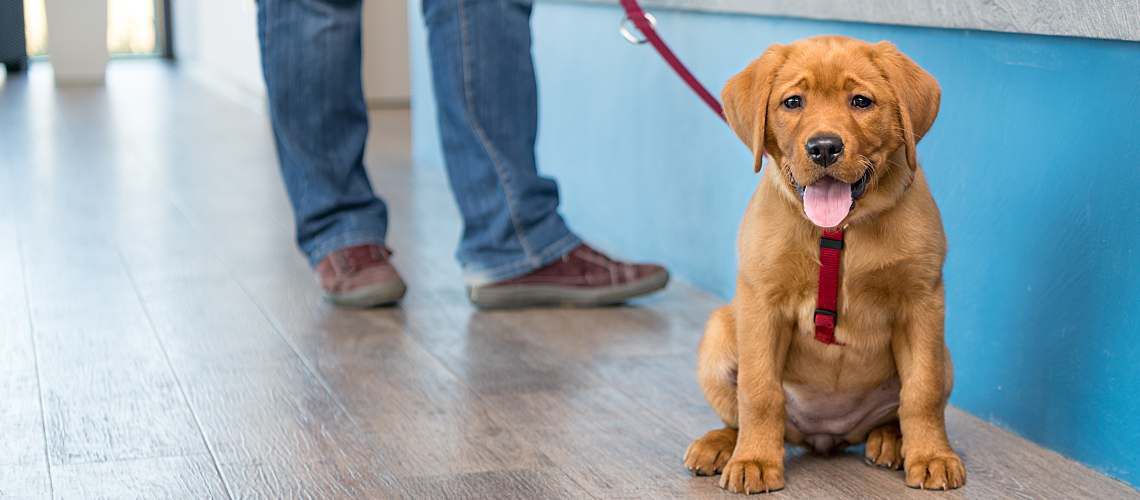 As veterinary practices reopen their doors to clients, things will undoubtedly look a little different. With continued infection risk, social distancing, and the safety of your clients and team to consider, "business as usual" is impossible. According to the Occupational Health and Safety Administration, veterinary practices fall into the medium exposure risk category, warranting workplace safety protocol changes to accommodate your team's increased contact with clients.
As you devise your reopening strategy, remember that state laws and regulations may differ. Refer to your local health department and the AVMA's state orders resource tool to stay on top of local considerations.
Here are some workplace safety questions to consider.
How Will You Maintain Social Distancing?
During the initial reopening phase, guidelines from the Centers for Disease Control and Prevention include continued social distancing to reduce infection risk. Since COVID-19 is primarily transmitted through airborne droplets and person-to-person contact, maintaining a six-foot distance between individuals remains a primary means of protecting your team and clients.
If you've already implemented curbside care to see patients during quarantine, you'll likely continue it on some level, while slowly bringing clients back into your building. Some ways you can do this include:
Allowing clients to enter for some services such as euthanasia and surgery discharge.

Using curbside check-in and ushering clients into exam rooms when you're ready for them, instead of allowing clients to wait in your lobby.

Limiting the number of clients who can accompany their pets into the building.

Having clients leave through a back exit, instead of through the front door, where they may encounter another client.
However you begin allowing clients into your practice, ensure your team understands the new policies and traffic flow.
3 Ways Neo Veterinary Software Can Give Time Back to Busy Veterinary Teams. [Read the article.]
Will You Require Masks?
Since your team members come into contact with clients and each other, it's a good idea for them to wear masks throughout the day. The question is: Will you require clients to wear masks, too? Prior to making a decision, check your state's regulations and then poll your team to consider their feelings on this subject. At a minimum, consider having masks available to offer clients before they enter your practice.
How Will You Accept Payment?
Cash transactions have become almost obsolete during the pandemic, so you should consider how clients will pay for services. An online payment system is best, since it prevents your team from handling credit cards and clients from having to relay a card number over the phone. If you must manually enter payment information, consider doing so in the exam room to keep your lobby clear. If clients have to stop at the front desk to pay their invoice, you may want to install clear dividers between clients and staff and use distance indicators on the floor.
How Will You Prevent Contact With Contaminated Items?
Although personal items' role in COVID-19 transmission remains unclear, it's important to recognize this is a possible threat, notes the CDC. You may want to ask clients to swap out leashes and collars for nylon slip leads you can sanitize. If boarding or grooming clients bring personal items, wear gloves when handling them, and store them in plastic bags when they're not in use. Place hand sanitizer in all exam rooms and at the front desk.
Will You Require Health Assessments?
Your team is probably used to taking their temperature and giving daily testimony to their absence of COVID-19 symptoms, but you should consider screening clients before allowing them inside your practice. If you implement screening, have clients answer a few questions online or over the phone before you grant them access to your building. Some questions include:
Have you experienced fever, coughing, or shortness of breath in the past 14 days?
Have you been in direct contact with a COVID-19-positive individual in the past 14 days?
Some practices are even taking clients temperature before they enter the practice; if the client refuses then they just revert back to curbside service. And if a client is symptomatic or has had contact with someone who tested positive for COVID-19 use contactless drop-off protocols.
How Will Scheduling Differ?
Many practices have split their staff into two or more teams that work alternating shifts (or days) to ensure enough healthy team members can continue care if one group is exposed or becomes sick. If you haven't instituted this scheduling approach, consider doing so when you reopen. During out-of-practice days, team members could possibly work from home, conducting telemedicine appointments, making follow-up calls, or completing medical records.
How Will Sanitation Protocols Change?
Although COVID-19 has likely forced you to step up your disinfection protocols, welcoming clients back into your practice may warrant another boost in your cleaning efforts. Review your current protocols, focusing on frequently touched surfaces such as doorknobs and light switches. Exam rooms should be wiped down after each client, and if you allow clients to wait in your lobby, sanitize chairs and tables frequently throughout the day. For guidance, refer to the CDC's "Reopening Guidance for Cleaning and Disinfecting Public Spaces."

What Role Will Telemedicine Play?
Telemedicine can continue to help reduce traffic inside your practice even after you reopen to clients. It can be a convenient tool for remotely triaging patients, performing rechecks, and addressing client concerns. Haven't ventured into telemedicine yet? Lean on guidance from the American Veterinary Medical Association (AVMA) to help you get started and answer any questions about VCPR concerns.
Regardless of your reopening strategy for workplace safety, it's imperative to clearly communicate all policies and protocols with your team and clients through a variety of platforms — by adding the most current protocols to your website, posting frequent updates on social media, and emailing or calling clients — so they know what to expect.
The health of your practice depends on the health of your team. As you develop your reopening plan, ensure that you do what's best for them, your clients and your patients.