Self-care: How Caring for Yourself Benefits Your Entire Team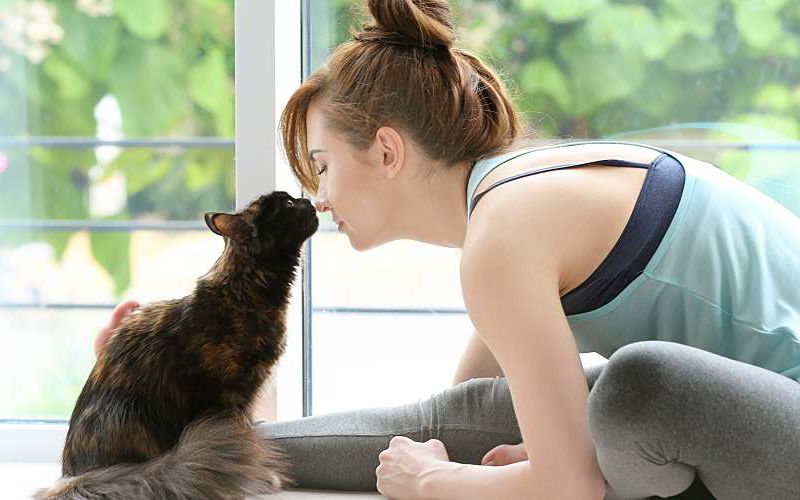 As a veterinary practice manager, you are responsible for your team's well-being. You ensure everyone gets adequate break time, the lunchroom is stocked with healthy snacks, and that you — as their leader — stay attuned to attitude changes and team satisfaction. But, what are you doing to take care of yourself? Self-care is critical not only for you, but for your entire team. Just as a flight attendant reminds you to put on your own oxygen mask before helping others, caring for yourself better equips you to protect and support your team's well-being.
Why Self-Care Is So Important for Practice Managers
Despite what how crazy it might seem in your practice some days, prioritizing self-care will make you a better leader and contribute to your practice's success. Taking care of yourself involves taking intentional actions to support your physical, mental, and emotional health. Unfortunately, self-care is often seen as a luxury instead of a necessity. And, when things get busy, "extras," like eating lunch and taking breaks, are the first to go.
FREE HANDBOOK: How to boost team morale. Candy helps, too
Incorporating personal care into your workday starts with realizing the importance of its impact on your practice's success. When you put in the effort to care for yourself, you'll likely have better focus, concentration, and cognitive ability. This, in turn, will boost your productivity. And remember, preaching to your team about caring for themselves falls flat if you don't model healthy behaviors yourself.
5 Ways to Introduce Self-Care to Your Practice
Use these five tips to help you prioritize yourself and intentionally incorporate healthy activities into your day.
1. Fuel Your Body
Resist skipping lunch, no matter how hectic the day becomes. According to Scientific America, your brain uses 20% of the total energy you consume in a day, which is more than any other organ. If you don't eat, hypoglycemia and insufficient energy can leave you feeling foggy or give you a headache. A healthy lunch that includes protein and fresh vegetables is ideal, but even if you take only 10 minutes to eat a quick snack, you will be more productive than if you skip lunch altogether.
2. Delegate Tasks to Your Team
Practice managers often feel like they have to do it all, but you can often accomplish more by sharing the load with your team. Delegating tasks can lower your stress and allow you to carve out time to take care of yourself. That way, you can return to your tasks refreshed and recharged.
Chances are, your team members have skills you haven't yet leveraged. Your 20-something client service representative may be perfectly suited to brainstorm creative content for your social media accounts, and your technicians may jump at the chance to take turns organizing fun, educational team meetings.
3. Step Away Briefly
Getting out of the office, even for a short time, can do wonders for your mental health. One study in the journal Landscape and Urban Planning found that a nature walk decreased anxiety and increased memory and performance, while another study in the International Journal of Environmental Health Research showed that a short visit to a park improved well-being.
If possible, take a 10-minute walk during your lunch break or spend a few minutes relaxing at a local green area — anything to escape for a period of time and recharge your batteries.

4. Practice Mindfulness
It's also wise to carve out time each day for mindfulness, focusing on what you are sensing and feeling to help you relax. A study in Psychological Science showed that only two weeks of mindfulness practice can improve cognitive function. If you have an office, close the door and try a quick meditation or yoga session. If you share your space, consider using the break room or lunch area. Taking a little time for yourself midway through the day will give you the energy to help your team power through the afternoon.
5. Take a Vacation
You have vacation time — so make sure to use it. According to the U.S. Travel Association, more than half of U.S. employees don't use their full vacation time. Although it may seem you are helping out by not taking time off, time away from work actually helps you refocus. When it doesn't make sense to travel or you're unable to, plan a staycation.
Taking care of yourself will give you the energy and healthy mindset to help your team succeed. Incorporate self-care into your daily routine, and watch your team's productivity and your practice's success skyrocket.